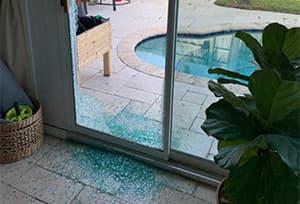 Broken or shattered glass does not bode well and can put you and your family in danger. 24hr Door and Frame Service will help you take care of sliding door glass repair in an emergency.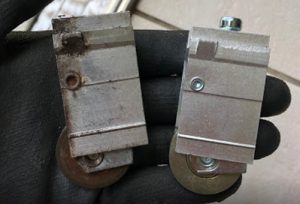 There can be many reasons for broken sliding door rollers. The 24hr Door and Frame Service experts are on their way and will handle any problem to get sliding doors back up to speed.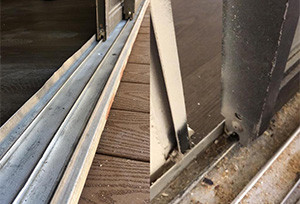 24hr Door and Frame Service is equipped with everything needed for an emergency, and professional repair of broken sliding door tracks. Don't delay any longer and contact us.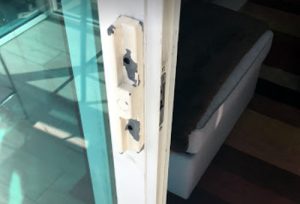 Have a problem with your sliding door lock? 24hr Door and Frame Service has the solution. Annual maintenance, replacement, or repair of a broken sliding door lock - our experts can handle it all.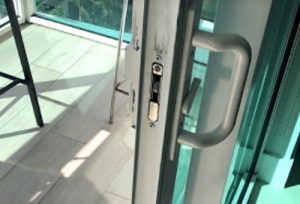 A damaged sliding door handle seriously reduces the security of your home, but with the 24hr Door and Frame Service professionals and its excellent sliding door repair service, you can worry no more.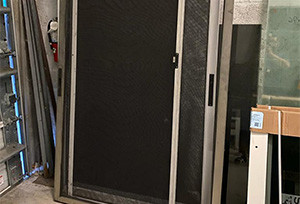 Does your window or screen door need a replacement or emergency repair? 24hr Door and Frame Service handles all types of sliding screen door repairs like no one else.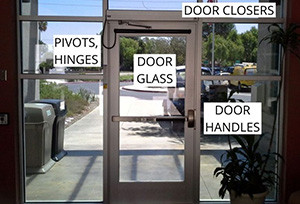 Worried about the safety of company's property? Troubles with commercial sliding doors? 24hr Door and Frame Service works around the clock to give you the best commercial door repair service.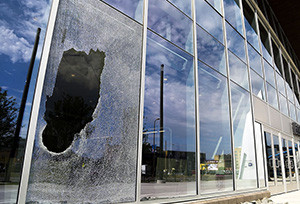 The glass in commercial sliding doors is the most vulnerable part. But with the knowledge and experience of 24hr Door and Frame Service, any breakdown is fixable.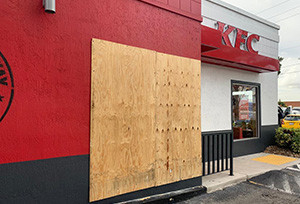 The 24hr Door and Frame Service team is always ready to help. We provide 24hr emergency window opening service to homes and commercial establishments throughout South Florida.
Who We Are
We are a local company that values and appreciates each client - all our services are personalized and tailored to meet each individual client's needs. We place honesty and integrity above all and treat your home as our own. We offer a full range of sliding door repair services, glass door repair, and replacement. We customize it to each individual project. Our prices are favorable and will surely meet your budget.
Sliding Door Repair in Hunter Creek
If you are the lucky owner of sliding doors – you are in luck! They are stylish, attractive, and very functional. However, the joy can be short-lived, as many unforeseen situations such as storms, attempted break-ins, or children playing can cause unprecedented damage to your door glass. Inoperable sliding doors put your property at risk. At 24hr Door and Frame Service, we are always on the lookout for any sliding door repair request. Our goal is to stay on top of our game by offering top-notch sliding door repair services in Hunter Creek.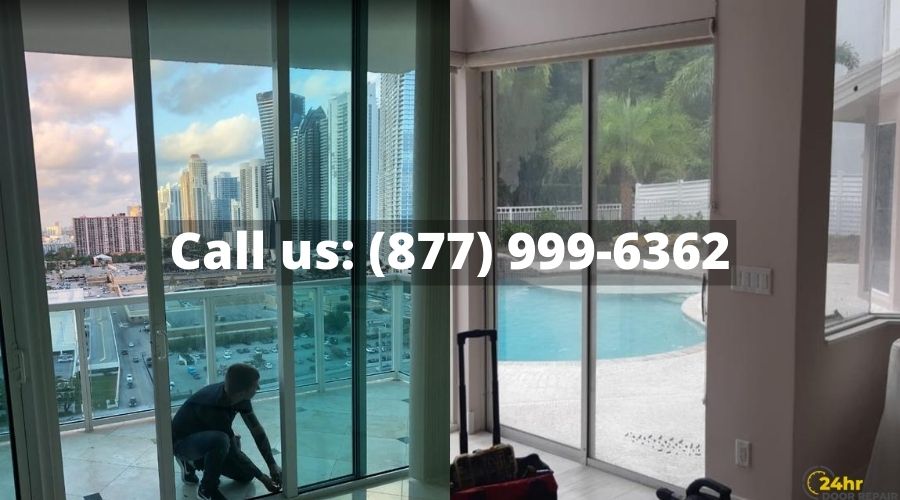 Our Sliding Door Repair Services
The most important parts of a sliding door are the casters and guide rail; if they are not broken, your door will never open again. If your sliding door is stuck or noisy, you are vulnerable, and your safety is at risk. Such a problem can be very frustrating and costly in the future.
24hr Door and Frame Service repair both door tracks and door casters. We will effectively repair or replace them if they need to be replaced, but we will not replace the entire door if it is not required.
Other sliding door maintenance services include:
roller replacement on metal, nylon, or plastic sliding doors;
sliding door wheel and roller replacement;
cleaning of the sliding door runners;
repair of sliding door wheels;
replacing, tightening, and installing loose or missing screws;
installation of u, v, and high precision castors;
repair, installation, and replacement of locking mechanisms;
security system installation.
The team at 24hr Door and Frame Service are true professionals with years of experience fixing sliding doors in Hunter Creek. Our customer reviews speak for themselves. Our technicians will repair your sliding patio doors as soon as possible because our emergency response team is ready to leave on your call as soon as you report a breakdown.
Other Sliding Door Services
Enjoy our other services from the experts like.
Maintenance of obstructed rollers and dirty tracks
Repairs on compromised locks on sliding glass doors
Repairs on seals that have leaking issues and other faults
Replacement of broken glass panes
Area We Serve
Our company "24hr Door and Frame Service" is proud to serve almost all South Florida:
Frequently Asked Questions
Do you provide free estimates?
What are some of the common sliding door problems?
Will you repair my door on weekends?
Where is your service area?
Why Choose Our Company
Enjoy our expert repair services and much more when you use our skillful personnel at 24hr Door and Frame Service. All you need to do is give us a call at (877) 999-6362 and we will dispatch a team of experts to your location immediately.