Sliding door tracks are important pieces of furniture, giving our doors that elegant aesthetic finish besides enhancing a door's smooth operability by easing its mobility. Like other pieces of furniture, however, a hitch is never far away when dealing with a sliding door track.
This can render your door inoperable. You run the risk of your door failing to slide smoothly or even getting jammed or jumping off the track when the track fails to work accordingly. Such problem(s) could even get worse if you fail to repair the malfunctioning sliding door track in time. Think of your house being broken into and your possessions being stolen.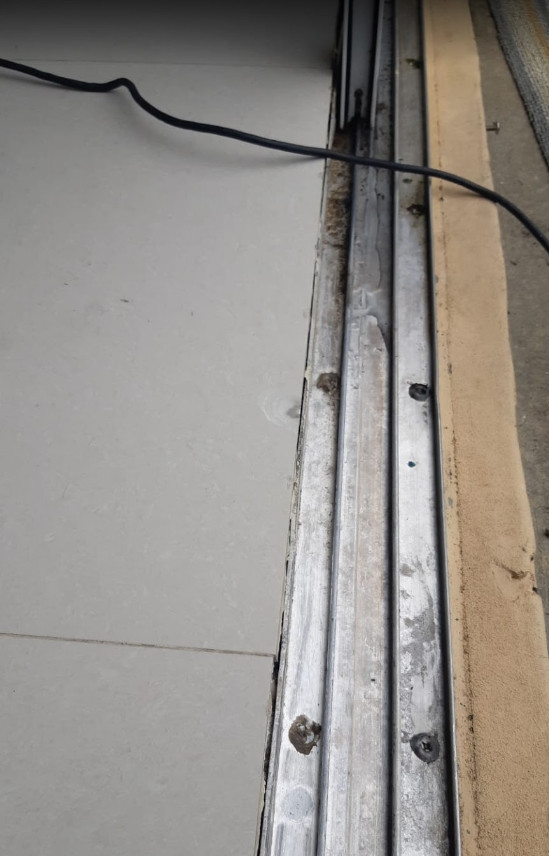 Thankfully, we at 24hr Door and Frame Service are always at your beck and call should you experience any problems with your sliding door tracks. Our repertoire of top-notch professional services ensures that we are not only a reliable partner to our clients but also an industry leader in matters sliding door tracks. Guided by passion, vast experience, and a deep sense of professionalism, you can be sure that our team of experts are well capable of finding any issues with your door track and eliminating them once and for all in no time.
So, what are some of the cause of sliding door track breakage?
Area We Serve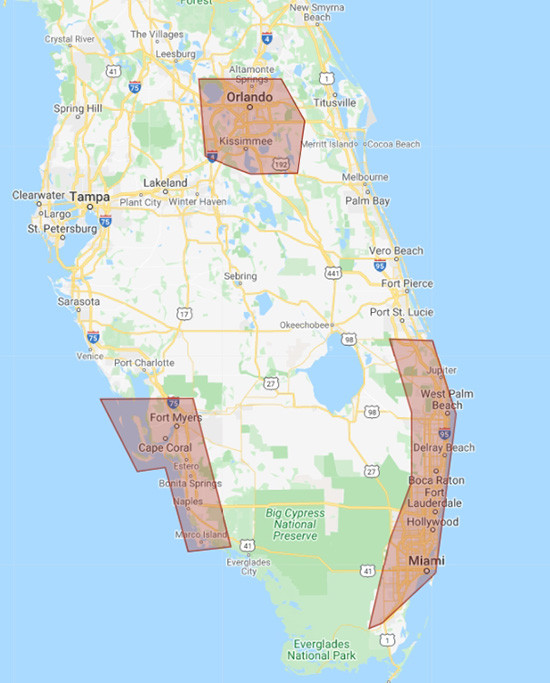 Common Causes Of Sliding Door Track Breakage
There are several issues that may plague your tracks, including:
Accumulation of debris: Debris such as dust, sand and even leaves may stick in the door track and prevent the door from sliding effortlessly.
Weather: Weather elements such as rains, high humidity or heat may result in the corrosion of your track thereby resulting in excessive friction between the track and the rollers. This may adversely affect the mobility of your door.
Wrong alignment: A bent or poorly aligned sliding door track may also affect the operation of your door, with the risk of the door jumping off its track, getting jammed and failing to lose.
Wrong installation or loosening of the sliding door track: This may result in its misalignment and, thus, the improper work of the sliding door track.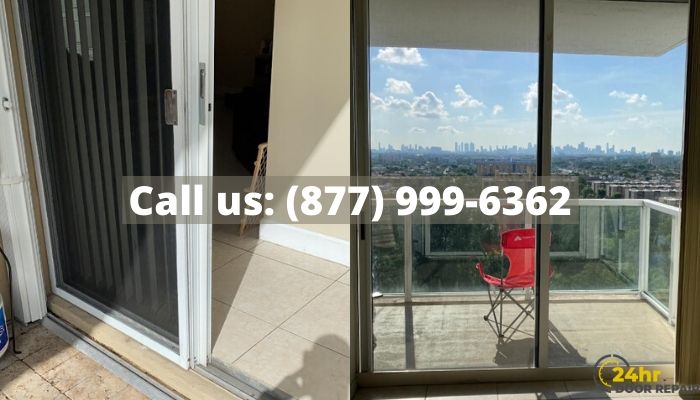 How Can These Issues Be Solved?
Our technicians are capable of carefully assessing and repairing malfunctioning sliding door tracks through any of the following techniques:
Straightening out or replacing bent upper or/and lower door tracks.
Reinstalling improperly installed door tracks.
Tightening loose sliding door tracks.
Replacing or cleaning corroded sliding door tracks.
Thorough cleaning of sliding door tracks to remove clogged debris.
Why Us?
24hr Door and Frame Service cares about their customers. By choosing us, you can be confident that you have chosen a lifelong partnership that guarantees your safety and provides timely quality service. Effectively, you will have chosen:
Professionally trained and highly qualified and certificated technicians
Quality services
Reasonable pricing
Round-the-clock and timely services
Warranty for materials used
Furthermore, we intend to walk with you every step of the way and ensure that you do not incur unnecessary costs. As such, we will go out of our way to ensure that we offer free appraisals before we begin repair and maintenance works besides insuring our technicians so that you won't need to worry about any injuries to our workers or damages to your property.
Frequently Asked Questions
Do you provide free estimates?
What are some of the common sliding door problems?
Will you repair my door on weekends?
Where is your service area?