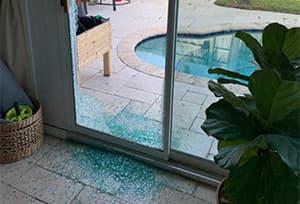 Broken sliding door glass is dangerous for you. These doors need to be repaired as soon as possible. All you need is to call us (877) 999-6362.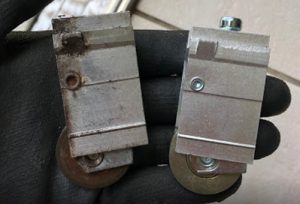 Sliding door roller problem? Don't choose the DIY way. 24hr Door and Frame Service experts handle your case seamlessly, with the right expertise.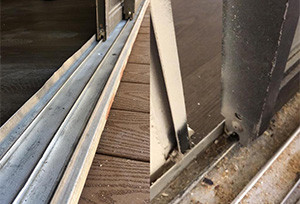 Are you facing a challenge with your sliding door tracks? No worries. 24hr Door and Frame Service has all that is needed to get the track repair.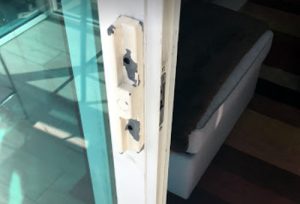 If you have any problem with sliding door locks, contact us via phone or email. We have the answer to all your sliding door lock problems.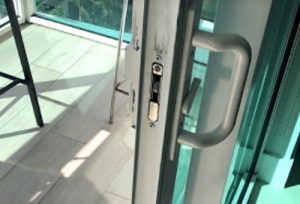 If your sliding glass door handle is damaged, don't get stressed up over it. We are always ready to help. All you need to do is to put a call to us.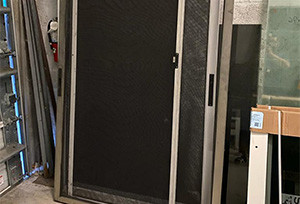 If you have any problem with your sliding screen door, contact us. We deal with all types of screen door repairs, just give us a call and we'll fix it.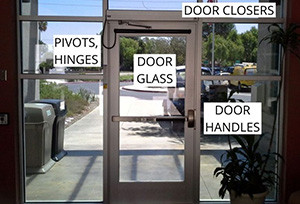 Commercial sliding door problem? Don't hesitate to call us. We work every day 24/7. Our experts handle your case seamlessly.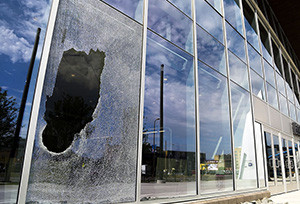 Do you have any commercial glass problems? We have the necessary knowledge and experience. All you need is to contact us anytime.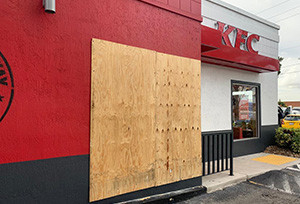 Our experts provide 24-hour emergency glass board up services in homes throughout South Florida. We are always there to help you.
Who We Are
We are a local company, which appreciates and individually approaches each client. We place honesty and integrity above all and treat your home as our own. We offer a full range of of sliding door repair services, glass door repair and replacement. We customize it to each individual project. You will find our prices pleasant for you, we pay close attention to details of each project in which we participate.
Sliding Door Repair in Coconut Creek
Servicing sliding doors in Coconut Creek has been our daily activity for over 20 years. 24hr Door and Frame Service has high customer satisfaction with the greatest retention rate in the city. Our company specializes in sliding door repair and associated services. if you have an emergency at home or in your commercial premises involving your sliding door, just give us a call.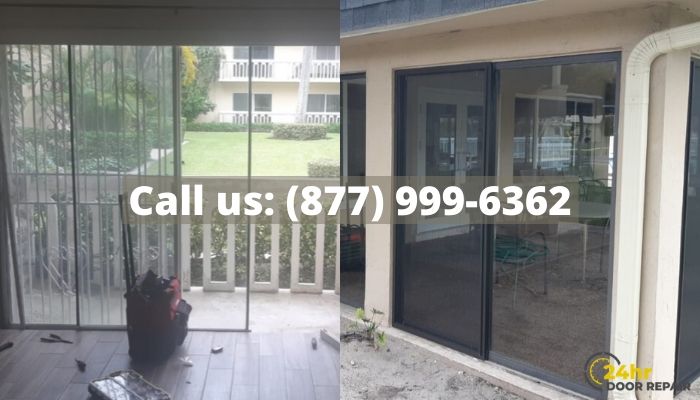 Coconut Creek sliding door repair services have become much more readily available. With the engagement of qualified door repair technicians, 24hr Door and Frame Service assures its customers of one-day quality services. your calls are also answered instantly.
Our Service Area in Coconut Creek
Our Services
In coconut Creek, many commercial premises and homes use sliding patio doors as the most convenient way to access property with a glamorous view. However, storms and playing children can easily damage your door glasses and expose your property to an emergency. Our technicians will help with repairs as soon as they can.
We take pride in providing top quality door track repairs in the city. Our technicians have the skills and ready to restore your door and make it slide like new. We are dedicated to providing Coconut Creek sliding glass door track repair services to restore your home security. If you are experiencing sticky door tracks, or your door just got off the track, talk to customer support at 24hr Door and Frame Service.
Rollers are prone to damages especially when there are debris on the roller track mechanism. Children playing with the sliding glass door may also put undue pressure on the rollers causing them to break. You may be preparing to leave your house for an appointment when this happens. Call us any time and we will send a technician to repair or replace your rollers.
Other Sliding Door Services
Coconut Creek sliding door repair offers a variety of door repair services in the city. With regular training, our technicians are well updated in the industry. Look at a list of some other services our technicians can provide at a reduced cost:
Track and roller replacement
Replacement of locks
Alignment of sliding doors
Also we are proud to serve you in neighboring areas. We offer sliding door repair in Cooper City, sliding glass door repair Coral Springs and Dania Beach sliding door repair for our customers.
Area We Serve
Our company "24hr Door and Frame Service" is proud to serve almost all South Florida:
Frequently Asked Questions
Do you provide free estimates?
What are some of the common sliding door problems?
Will you repair my door on weekends?
Where is your service area?
Why Choose Our Company
Our professionals are licensed and insured against work-related injuries, which is why many technicians prefer to work for 24hr Door and Frame Service. We have no hidden fees in our quotations and the parts and service warranty is a big reason why you should choose our company. Please call us on (877) 999-6362 for more inquiries.