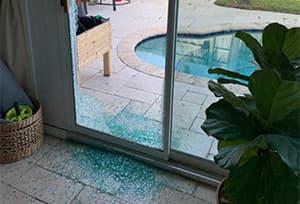 Broken sliding door glass is dangerous for you. These doors need to be repaired as soon as possible. All you need is to call us (877) 999-6362.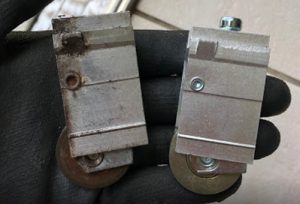 Sliding door roller problem? Don't choose the DIY way. 24hr Door and Frame Service experts handle your case seamlessly, with the right expertise.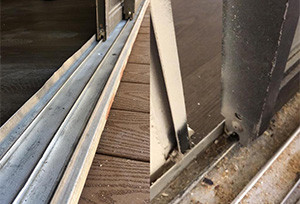 Are you facing a challenge with your sliding door tracks? No worries. 24hr Door and Frame Service has all that is needed to get the track repair.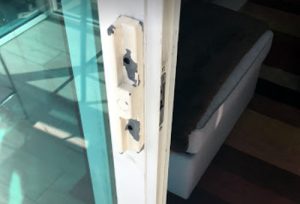 If you have any problem with sliding door locks, contact us via phone or email. We have the answer to all your sliding door lock problems.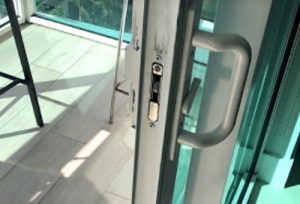 If your sliding glass door handle is damaged, don't get stressed up over it. We are always ready to help. All you need to do is to put a call to us.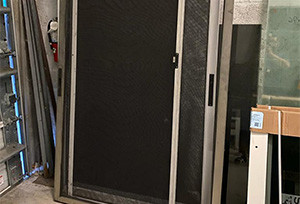 If you have any problem with your sliding screen door, contact us. We deal with all types of screen door repairs, just give us a call and we'll fix it.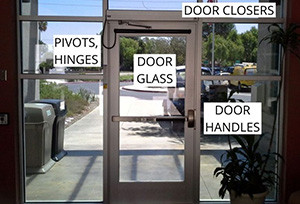 Commercial sliding door problem? Don't hesitate to call us. We work every day 24/7. Our experts handle your case seamlessly.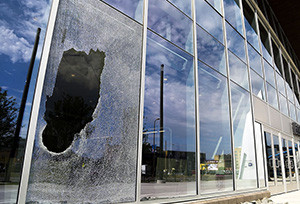 Do you have any commercial glass problems? We have the necessary knowledge and experience. All you need is to contact us anytime.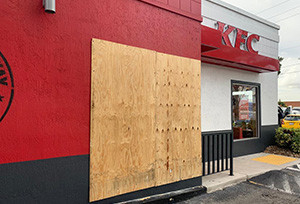 Our experts provide 24-hour emergency glass board up services in homes throughout South Florida. We are always there to help you.
Who We Are
We are a local company, which appreciates and individually approaches each client. We place honesty and integrity above all and treat your home as our own. We offer a full range of of sliding door repair services, glass door repair and replacement. We customize it to each individual project. You will find our prices pleasant for you, we pay close attention to details of each project in which we participate.
Sliding Patio Door Repair in North Miami
Sliding door North Miami is a 24-hour door repair service for all. Our technicians do not discriminate new against regular customers. 24hr Door and Frame Service strives to give our clients amazing experiences and satisfaction when it comes to delivering sliding door repairs in the city.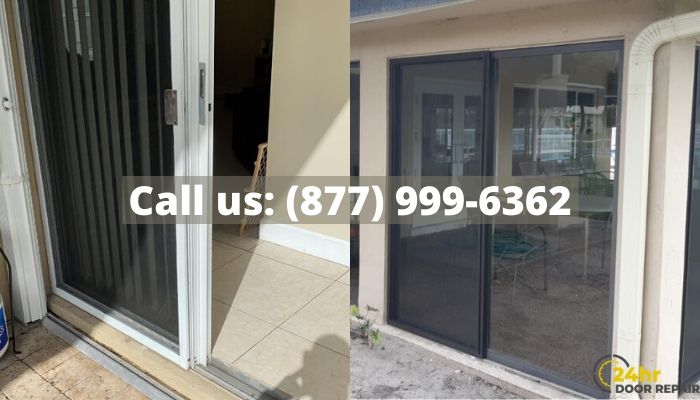 Improper sliding door installation or replacement may cause the door to develop secondary operational malfunctions. We recommend you always use the services of a qualified technician when carrying out sliding door installation, replacement or repairs.
Our door and frame repair will work hard to rectifier installation issues as well as repair the damages.
Our Service Area in North Miami
Our Services
Patio door are liked for transparency and strength. While providing you with home security, they also help you reduce the total home energy expenditure. With sliding patio doors, you will enjoy full illumination of your home interior for longer hours. Call us at 24hr Door and Frame Service to repair your sliding patio door at a glance.
Apart from giving you a clear view of your home environment and blending your home exterior with the interior, sliding glass doors keep your family safe from burglars, break in attempts and raging storms. Our technicians are trained to handle sliding glass door emergencies. We will ensure the door is repaired or replaced as necessary, on the same day.
Screws that are loose or missing may cause your sliding door to jump out of the track. This may occur as a result of rollers that come out of the roller socket due to the loose screws. We will ensure all the sliding glass door roller screws on are fixed and tightened on installation or when the door is replaced.
Other Sliding Door Services
Getting a one stop shop for all your sliding door repair and sliding door replacement needs is cheaper and consumes less time that getting every individual door service from different companies. 24hr Door and Frame Service is your one-stop shop for all door repair services including replacement parts, security systems and sliding door maintenance.
Also we are proud to serve you in neighboring areas. We offer sliding door repair in North Miami Beach, sliding glass door repair Opa-Locka and Palmetto Bay sliding door repair for our customers.
Area We Serve
Our company "24hr Door and Frame Service" is proud to serve almost all South Florida:
Frequently Asked Questions
Do you provide free estimates?
What are some of the common sliding door problems?
Will you repair my door on weekends?
Where is your service area?
Why Choose Our Company
We are reachable both day and night on (877) 999-6362. If you have queries about our service, our customer support will make sure you are satisfied before you drop the line:
our technicians are professionally trained;
our prices are reasonable;
when you call, we arrive in less than one hour;
same day service;
we provide warranty to all replacement parts;
emergency service.