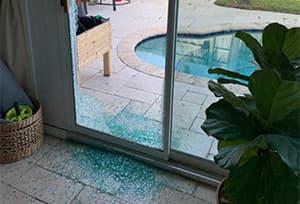 Broken or shattered glass does not bode well and can put you and your family in danger. 24hr Door and Frame Service will help you take care of sliding door glass repair in an emergency.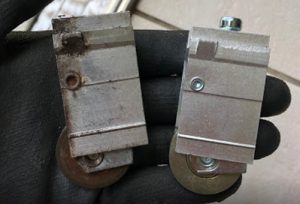 There can be many reasons for broken sliding door rollers. The 24hr Door and Frame Service experts are on their way and will handle any problem to get sliding doors back up to speed.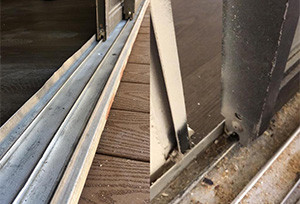 24hr Door and Frame Service is equipped with everything needed for an emergency, and professional repair of broken sliding door tracks. Don't delay any longer and contact us.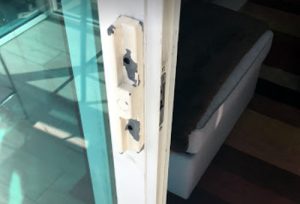 Have a problem with your sliding door lock? 24hr Door and Frame Service has the solution. Annual maintenance, replacement, or repair of a broken sliding door lock - our experts can handle it all.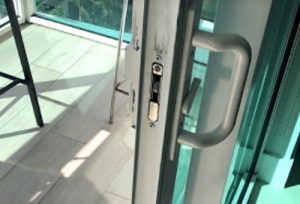 A damaged sliding door handle seriously reduces the security of your home, but with the 24hr Door and Frame Service professionals and its excellent sliding door repair service, you can worry no more.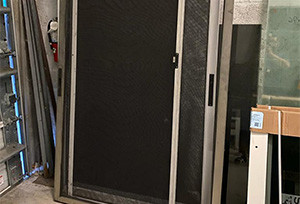 Does your window or screen door need a replacement or emergency repair? 24hr Door and Frame Service handles all types of sliding screen door repairs like no one else.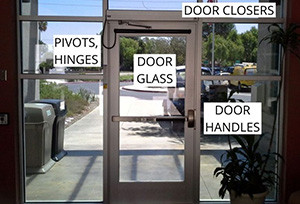 Worried about the safety of company's property? Troubles with commercial sliding doors? 24hr Door and Frame Service works around the clock to give you the best commercial door repair service.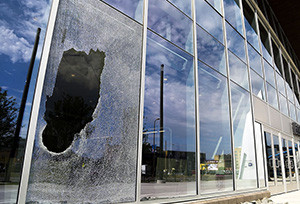 The glass in commercial sliding doors is the most vulnerable part. But with the knowledge and experience of 24hr Door and Frame Service, any breakdown is fixable.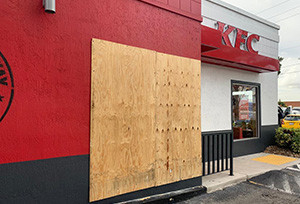 The 24hr Door and Frame Service team is always ready to help. We provide 24hr emergency window opening service to homes and commercial establishments throughout South Florida.
Who We Are
We are a local company that values and appreciates each client - all our services are personalized and tailored to meet each individual client's needs. We place honesty and integrity above all and treat your home as our own. We offer a full range of sliding door repair services, glass door repair, and replacement. We customize it to each individual project. Our prices are favorable and will surely meet your budget.

Sliding doors offer various advantages to homeowners while swinging doors do not. Sliding doors save on space while providing a nice flow from the indoors to the outdoors. That is why they fail to function properly they may prove to be a headache. We at 24hr Door and Frame Service are here to spare you the trouble.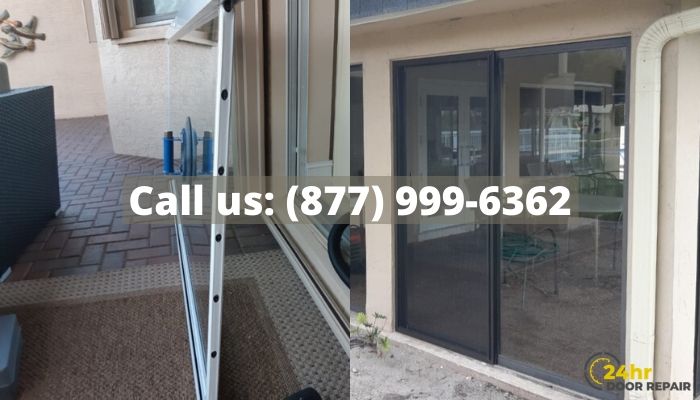 We offer sliding door replacement services, repair services at an affordable price with a 100 percent satisfaction guarantee. Our technicians have extensive training and skills in the repair of sliding doors. If you need us then we've got you covered.
Our Service Area in Lighthouse Point
Our Services
Is your sliding patio door stuck, not opening properly or is the glass broken? We take care of all these matters so that you do not have to worry. Within a few hours, we will leave you feeling secure.
Do you hear a screeching sound when you open your sliding glass door? Does it feel like you need to apply more force to open it? That is the effect of a damaged track. The best option is to repair it. We will have it repaired as fast as possible.
For a sliding door to work it must have rollers. The rollers are what act like wheels of the sliding door. After some time these rollers wear out. When worn out they increase friction and make the door difficult to open. We repair rollers ad install new ones.
Other Sliding Door Services
We know that you need more and that is why we provide you with ore services. They include the following:
Replacement and repair of wooden door tracks
Installation and restoration of tracks
Maintenance of sliding doors
Damage assessment
Also we are proud to serve you in neighboring areas. We offer sliding door repair in Miramar, sliding glass door repair North Lauderdale and Oakland Park sliding door repair for our customers.
Area We Serve
Our company "24hr Door and Frame Service" is proud to serve almost all South Florida:
Frequently Asked Questions
Do you provide free estimates?
What are some of the common sliding door problems?
Will you repair my door on weekends?
Where is your service area?
Why Choose Our Company
We are dedicated in the provision of high-end sliding door repair services. Our work is professional and guaranteed to leave a smile on your face. We are mobile and available all day every day. If you need us then do not hesitate to call us (877) 999-6362