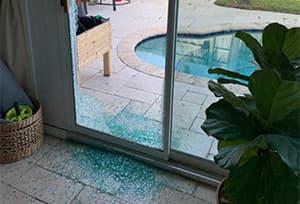 Broken sliding door glass is dangerous for you. These doors need to be repaired as soon as possible. All you need is to call us (877) 999-6362.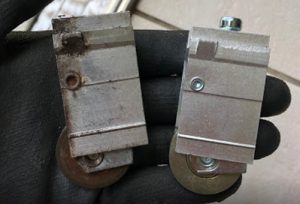 Sliding door roller problem? Don't choose the DIY way. 24hr Door and Frame Service experts handle your case seamlessly, with the right expertise.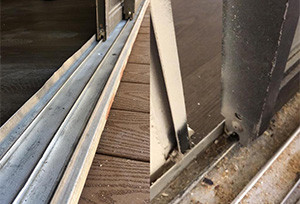 Are you facing a challenge with your sliding door tracks? No worries. 24hr Door and Frame Service has all that is needed to get the track repair.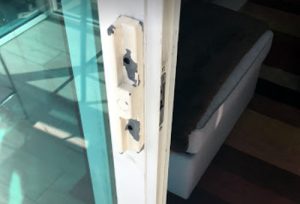 If you have any problem with sliding door locks, contact us via phone or email. We have the answer to all your sliding door lock problems.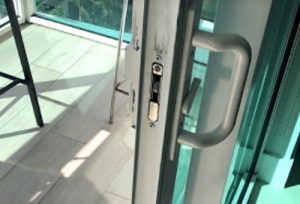 If your sliding glass door handle is damaged, don't get stressed up over it. We are always ready to help. All you need to do is to put a call to us.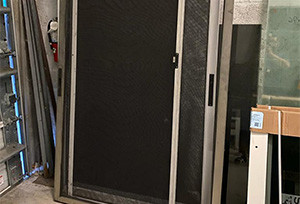 If you have any problem with your sliding screen door, contact us. We deal with all types of screen door repairs, just give us a call and we'll fix it.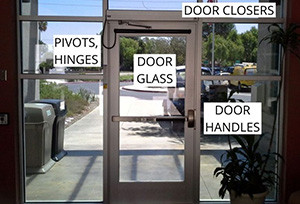 Commercial sliding door problem? Don't hesitate to call us. We work every day 24/7. Our experts handle your case seamlessly.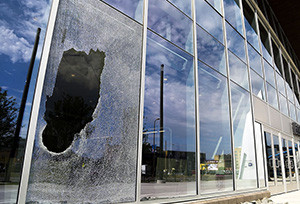 Do you have any commercial glass problems? We have the necessary knowledge and experience. All you need is to contact us anytime.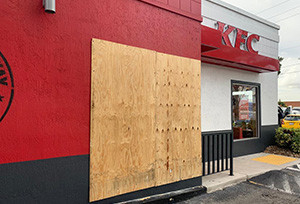 Our experts provide 24-hour emergency glass board up services in homes throughout South Florida. We are always there to help you.
Who We Are
We are a local company, which appreciates and individually approaches each client. We place honesty and integrity above all and treat your home as our own. We offer a full range of of sliding door repair services, glass door repair and replacement. We customize it to each individual project. You will find our prices pleasant for you, we pay close attention to details of each project in which we participate.
Sliding Door Repair in Coral Gables
Sliding doors provide entryways into your home or business. The inconveniences that come with a broken sliding door may be unbearable in some cases. 24hr Door and Frame Service is here to get you out of the inconveniences with professional sliding door installation, sliding door replacement and repair services.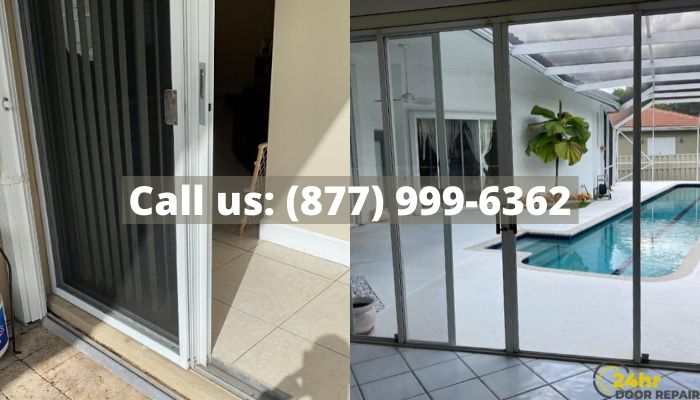 We do not focus on making profit. Our company focuses on offering quality sliding door repair services with customer experience and satisfaction as our key priority.
Coral Gables sliding door repair has certified technicians who will handle your problems professionally and ensure your safety during repair services.
Our Service Area in Coral Gables
Our Services
We have over two decades of experience servicing sliding patio doors in Coral Gables city. Homeowners and investors in real estate recommend us for quality and professional sliding patio door repair services. That is why we work hard to maintain a good name in the city with unbeatable door repair service.
At 24hr Door and Frame Service, we aim to see your sliding glass door rolling smooth like it is new again. Our assessments are free of charge. Once we establish the problem with your sliding glass door tracks, our experts will repair or replace them depending on the level of damage.
We pride in many years of providing quality sliding door roller repair services in Coral Gables. More than 90% of our customers report that they received satisfactory repair services from our technicians. We expect that the few who do not give feedback are happy too with the sliding door repair services we offer.
Other Sliding Door Services
The other sliding door services you can get from 24hr Door and Frame Service include:
Sliding door lock repair and replacement
Balcony sliding door repair
Roller replacement
Closet repair
Window glass repair
Bi-fold door repair
Also we are proud to serve you in neighboring areas. We offer sliding door repair in Cutler Bay, sliding glass door repair Doral and Florida City sliding door repair for our customers.
Area We Serve
Our company "24hr Door and Frame Service" is proud to serve almost all South Florida:
Frequently Asked Questions
Do you provide free estimates?
What are some of the common sliding door problems?
Will you repair my door on weekends?
Where is your service area?
Why Choose Our Company
Coral Gambles sliding door repair puts more effort on maintaining good reputation with customers. When you choose our company, you choose professionalism and trust. 24hr Door and Frame Service, therefore,offers quality door repair services to satisfy all your needs. You can reach us on (877) 999-6362 for more information.