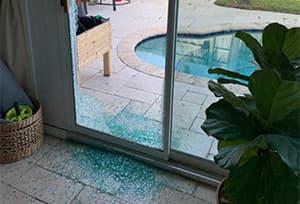 Broken sliding door glass is dangerous for you. These doors need to be repaired as soon as possible. All you need is to call us (877) 999-6362.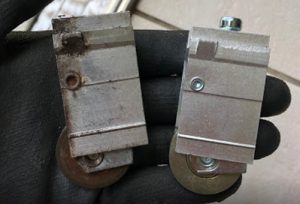 Sliding door roller problem? Don't choose the DIY way. 24hr Door and Frame Service experts handle your case seamlessly, with the right expertise.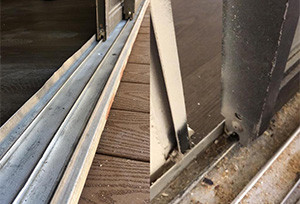 Are you facing a challenge with your sliding door tracks? No worries. 24hr Door and Frame Service has all that is needed to get the track repair.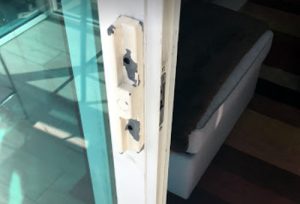 If you have any problem with sliding door locks, contact us via phone or email. We have the answer to all your sliding door lock problems.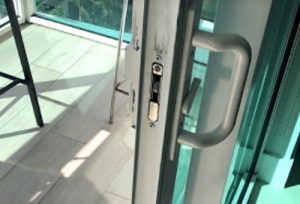 If your sliding glass door handle is damaged, don't get stressed up over it. We are always ready to help. All you need to do is to put a call to us.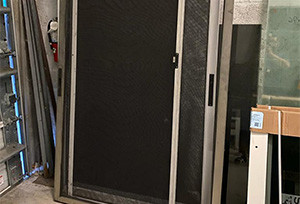 If you have any problem with your sliding screen door, contact us. We deal with all types of screen door repairs, just give us a call and we'll fix it.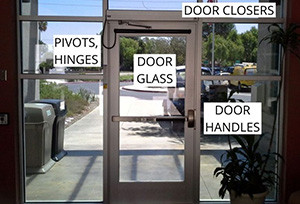 Commercial sliding door problem? Don't hesitate to call us. We work every day 24/7. Our experts handle your case seamlessly.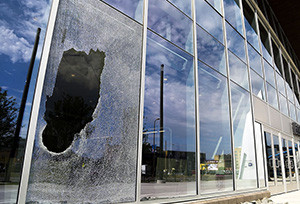 Do you have any commercial glass problems? We have the necessary knowledge and experience. All you need is to contact us anytime.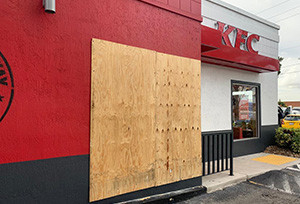 Our experts provide 24-hour emergency glass board up services in homes throughout South Florida. We are always there to help you.
Who We Are
24hr Door and Frame Service is a local company, which appreciates and individually approaches each client. We place honesty and integrity above all and treat your home as our own. We offer a full range of of sliding door repair services, glass door repair and replacement. We customize it to each individual project. You will find our prices pleasant for you, we pay close attention to details of each project in which we participate.
Sliding Door Repair in Collier County
We are trusted for offering sliding door repair in Collier County and for the longest time, being reliable and professional in all the services we offer. Our experts understand the situation a faulty sliding door may sometimes expose your family to. We, therefore, work hard to ensure you get emergency services any time you need it.
24hr Door and Frame Service is accredited, and only employs certified technicians. We ensure you are not exposed to any further insecurity by working with experts you can trust.
Our Service Area in Collier County
Our Services
Our sliding glass door repair services range from installation, replacement to repair of broken sliding door parts. Some of the sliding door issues we handle include:
Striking rollers;
Broken glass;
Door track repair;
Loose door handles;
Blocked rollers;
Security systems;
Handle replacement;
Window repair;
Roller replacement;
Sliding door frame repair;
Closet repair;
Rear of bi-fold door.
Our services are discounted and have competitive warranties. Depending of the service you choose, our technicians work hard to give you the best workmanship any time of the day throughout the week. Whether your sliding door is commercial or residential, you need a company that responds to your emergency needs as fast as possible.
In addition, we will always do a free assessment before we advise you the kind of repair required. Our experts will also recommend replacement of parts or he while door in case after the assessment it is found to be the most appropriate service required.
Area We Serve
Our company "24hr Door and Frame Service" is proud to serve almost all South Florida:
Frequently Asked Questions
Do you provide free estimates?
What are some of the common sliding door problems?
Will you repair my door on weekends?
Where is your service area?